Spring Wire Clamps for Greenhouse
Spring Wire Clamps for Greenhouse
Product Introduction
In 1989, we supplied iron supports to the Department of Horticulture, National Taiwan University for their greenhouse cultivation research program. Currently, we supply our products to greenhouse material/equipment and horticulture material customers. We provide a complete line of iron pipe clamps specifications, ranging from 1/2"*1/2" to 2"*2", stabilized in quality for you to assemble with ease. Through years of patented research, we have developed reinforced-type iron pipe clamps (as per Fig. 2), which feature the "deformation-free after dismantling" function. These are widely preferred by our customers, and our clips can make your frame sturdier and more robust. All materials used have been granted a certificate of environmental protection. Please feel free to contact us, we are always at your service.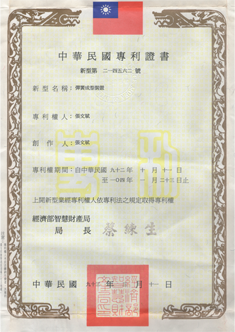 Spring Molding Device Patent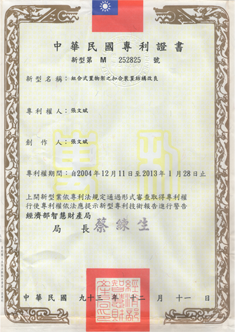 Fastening Device Structural
Improvement Patent for
Knockdown shelves
Product

Spring Clamps ①

Spring Wire ②

Spring Wire Hook ③

Pipe Hooks ④

Material

Galvanized Wire

Stainless Steel

Stainless Steel

Stainless Steel

Galvanized Wire

Stainless Steel

Spec

1/2"x 1/2" ~ 2" x 2"

Wire 2.0mm x 1.8m

Use with the spring wire.

1/2" & 3/4"

1/2" & 3/4" Uses: One side hangs on the pipe. A string can be added to the other side to suspend pots in the air.
The specifications below are accepted (galvanized wire / stainless steel wire).

1/2" * 1/2"

1" * 1/2"

1-1/4" * 1/2"

2" * 1/2"

1/2" * 3/4"

1" * 3/4"

1-1/4" * 3/4"

2" * 3/4"

3/4" * 1/2"

1" * 1"

1-1/4" * 1"

2" * 1"

3/4" * 3/4"

1/2" * 1-1/4"

1-1/2" * 1/2"

2" * 1-1/4"

1/2" * 1"

3/4" * 1-1/4"

1-1/2" * 3/4"

1/2" * 1-1/2"

3/4" * 1"

1" * 1-1/4"

1-1/2" * 1"

2"*2"

Small hook 3/4" & 1/2"

Fastening hooks

Fastening wire